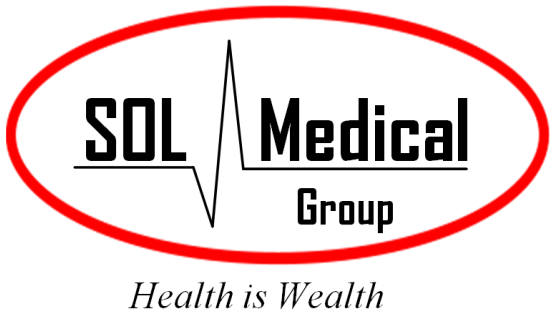 Visite carecredit.com/apply en una PC,

teléfono inteligente o tableta
Connect with your provider online.
ABOUT

SOL MEDICAL
Sol Medical Group

is committed to providing outstanding healthcare services to patients in Wake Forest, NC and surrounding areas. At every appointment, we strive to make patients feel very comfortable.

Our facility is equipped to provide patients with the highest quality of care. We provide primary care services, allergy testing and immunotherapy services, mental health services, wellness and weight loss management services.

Appointments preferred. To find out more, please stop by our office or give us a call!

…your health is your wealth.


HOURS

MONDAYS AND FRIDAYS: 9AM-12PM
TUESDAYS, WEDNESDAYS AND THURSDAYS: 9AM-5PM


LOCATIONS
WAKE FOREST
{
MAIN OFFICE
}
ALL CORRESPONDENCE
to:
839 Durham Road
Suite C
Wake Forest, NC 27587
------------------------------------
DURHAM
3310 Croasdaile Drive
Suite 700
Durham, NC 27705


Email: information@solmedicalgroup.com
Telephone: 919-883-2108
Fax: 919-882-9643